Program Snapshot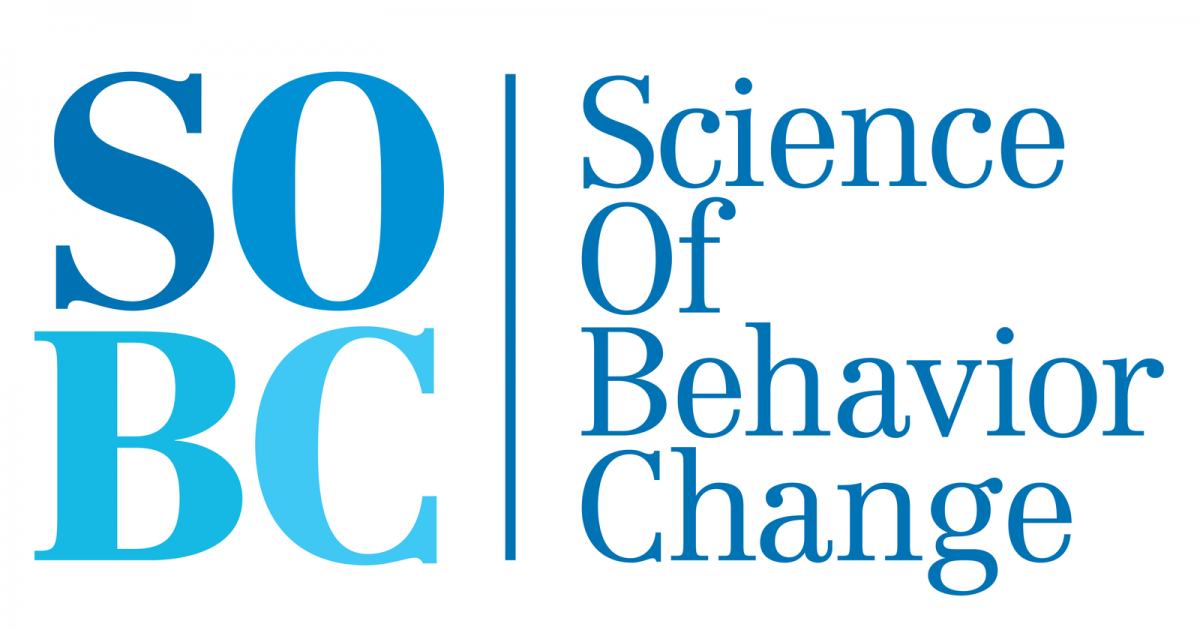 The Science of Behavior Change (SOBC) program uses a systematic approach to discovering the underlying mechanisms, i.e. "the how and the why," behind successful behavior change. Unhealthy behaviors—such as smoking, drug and alcohol abuse, overeating, and a sedentary lifestyle— contribute to negative health outcomes and common diseases. Effective approaches to adopting and maintaining healthy behaviors remain few. Though some interventions may lead to changes in behavior in some people, scientists rarely know how or why they work. SOBC researchers are using a scientific method to investigate how and why people sustain healthy behaviors. Having a better understanding of how and why successful behavior change occurs is the key to providing blueprints for effective and efficient behavior interventions that could reliably improve health outcomes. SOBC brings together scientists from various disciplines, spanning basic and translational science, to support research across different health-related behaviors and to improve our understanding of the underlying principles of behavior change.
A network of SOBC researchers identified potential targets for behavior change interventions across multiple diseases and conditions like disrupted sleep, type 2 diabetes, and chronic pain. The researchers are developing measures to see if interventions aimed specifically at the targets they identified produce the desired behavior change. For example, they may want to determine how well an intervention targeted at decreasing stress produces behavior changes that improve sleep. The targets, measures, and experimental outcomes produced by the network are provided publicly in the SOBC Measures Repository and managed by the SOBC Resource and Coordinating Center (RCC).
The first Stage of the SOBC program sought to improve our understanding of basic mechanisms of human behavior change across a broad array of health-related behaviors and to use this knowledge to develop more effective behavioral interventions.
Research funded during Stage 1 led to the identification of three broad classes of intervention targets that are highly relevant to understanding the mechanisms of behavior change: self-regulation, stress reactivity and stress resilience, and interpersonal and social processes. 
The second stage of the program, the SOBC Research Network, began in fiscal year 2015 and will continue to build on knowledge gained from the first successful stage of the program. The SOBC Research Network consists of eight teams of researchers studying the basic mechanisms of human behavior change as well as a Coordinating Center at Columbia University Health Sciences.
This page last reviewed on March 24, 2021
Connect with the NIH Common Fund