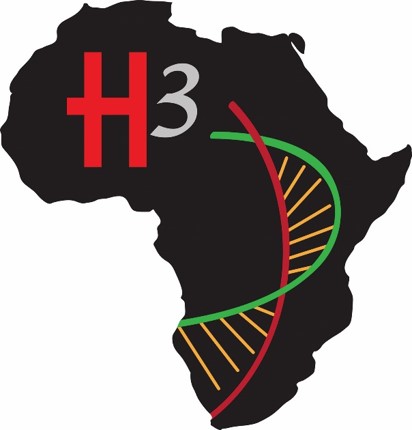 Globally, there is a demand to prevent and control infectious and non-infectious diseases. To address this public health issue, NIH provides resources to study genetics, cardiovascular disease, maternal-child health, low birth weights, and infectious diseases like HIV/AIDS in low-resource settings. NIH is also fostering teamwork among international scientists, health organizations, and regional governments to conduct research with national and global implications. As part of NIH's efforts in global health, the NIH Common Fund supports three global health programs, the Medical Education Partnership Initiative (MEPI), the Human Heredity and Health in Africa (H3Africa) initiative, and the Household Air Pollution Investigation Network (HAPIN) initiative.  
The MEPI initiative has improved the quantity, quality and retention of health professionals in Africa through capacity building and locally relevant research projects. To date, the MEPI program has increased the number of better trained doctors who address Africa's key health priorities including Tuberculosis, HIV, and Malaria. Also, MEPI established research support centers that facilitated training in grant writing, scientific writing, and research administration; to build a sustainable research environment. MEPI played a catalytic role in improving HIV/AIDS medical training in Africa. This training made a major contribution to the goal of realizing an AIDS free generation.
The H3Africa initiative is helping African scientists take a contemporary research approach to the study of the genomics and environmental determinants of disease in Africa. African scientists participating in H3Africa conduct genomic research in Africa and collect and house biospecimens from African populations. The information provided by this research is intended to improve the health of African populations. The genetic differences among African populations, from which all human populations originate, will contribute to our knowledge of humans as a species, and eventually to the improvement of health care for humans worldwide.
Exposure to household air pollution (HAP) from cookstoves fueled by wood or charcoal causes health issues such as child pneumonia, lung cancer, heart disease, and low birth-weight. NIH is addressing this challenge partially through the Common Fund's Household Air Pollution Investigation Network (HAPIN) initiative. The HAPIN initiative aims to accelerate development and testing of solutions for HAP and associated diseases in Low and Middle Income Countries (LMIC). In addition, HAPIN will assist a global initiative to begin transitioning roughly 3 billion people in LMICs away from pollutant-emitting solid fuels towards cleaner and safer fuels.
The Common Fund's Global Health program is an opportunity to learn from researchers around the world and will deliver public-health benefits to Americans. For example, understanding the health effects of household air pollution could inform policies to reduce such pollution in areas of the United States. Also, medical training and genomic research conducted in Africa will facilitate increased collaboration with American institutes and help prepare African health care workers to respond to epidemics with global implications.