Human Heredity and Health in Africa (H3Africa) Program Highlights
H3Africa – What's Been Accomplished, What can still be done
For the past 10 years, the Human Heredity and Health in Africa (H3Africa) consortium has facilitated genomic research with African populations to better understand the interaction of genes and the environment in health and diseases. Across the 51 projects spanning 30 African countries, there have been numerous achievements that have laid a foundation for African communities to continue building on the research progress and make lasting changes in research equality.  
Among these achievements are the establishment of training programs, increased visibility of African genomics, bolstered education and awareness through community engagement, and established standards and norms around data sharing. However, as the program nears conclusion, there are still unaddressed concerns and opportunities for expansion. In an article in Nature, authors writing on behalf of the H3Africa Steering Committee suggest at least four systemic changes are necessary to progress genomics research in Africa. The first is for African governments to prioritize research funding to ensure full ownership of the projects enabling health-care practitioners and researchers to continue working in Africa and ultimately benefiting the local populations. The second is industry buy-in such as public-private partnerships could also help resolve critical needs such as hiring personnel or acquiring essential research supplies. The third is increasing the number of geneticists and using electronic health records to enhance genomic research and clinical care. Lastly, the historical legacies of colonialism and scientific racism created a barrier for African populations to equally participate in research. Promoting collaborations and engaging research participants should be a high priority to attain equality in African research. 
Much has been accomplished during this last decade of the H3Africa program, and the researchers propose there is still much more that can be done to sustain the improvements made and build upon the successes of this initiative. 
Lombard Z, Landouré G. Could Africa be the future for genomics research? Nature. 2023 Feb;614(7946):30-33. doi: 10.1038/d41586-023-00222-x. PMID: 36720945. 
---
A Large-scale Genetic Analysis of African Populations Reveals New Insights in Human Migration and Health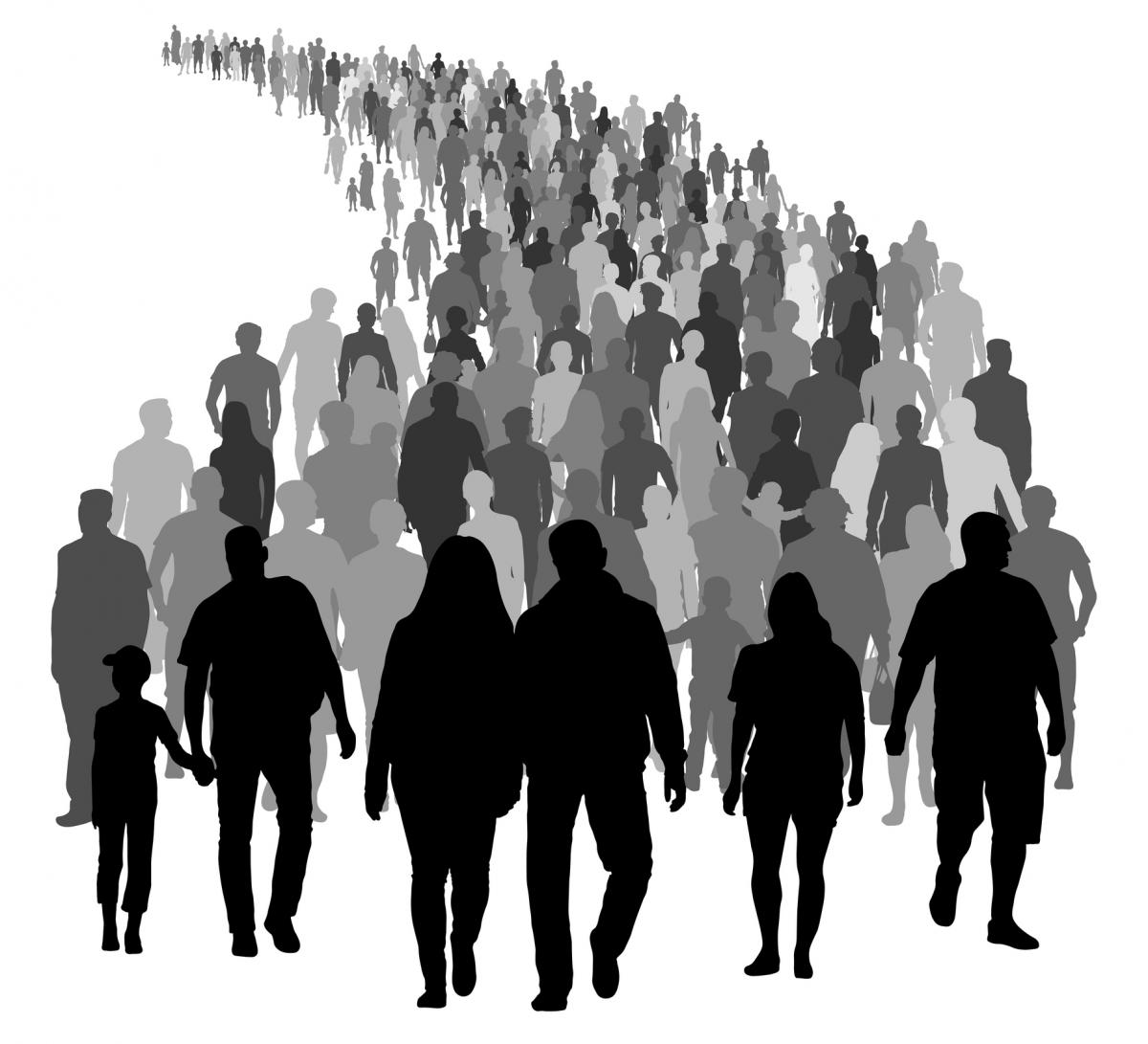 Africa is the geographic origin of modern human populations and their migration across the world. Populations in Africa harbor more genetic diversity compared to non-African populations, and yet individuals of African descent are poorly represented in most genetic studies. Examining the breadth and depth of genetic diversity across African populations is important for a more complete understanding of the human genome, human migration, and helping to identify individuals and populations at risk for developing specific diseases. The Common Fund's Human Heredity and Health in Africa (H3Africa) program is generating unique data to help fill significant gaps in knowledge of the diversity within human genomes.

A study published in Nature, and conducted through the H3Africa consortium, features sequenced DNA samples from 426 individuals that represent 50 distinct groups of people from 13 African countries, including previously unstudied populations. The researchers uncovered over three million novel genetic variants (very small changes in DNA sequence) adding to a greater understanding of the breadth of genetic diversity in Africa. Studying these new variants may help to explain differences in disease prevalence associated with specific populations and may eventually guide targeted treatments.

This research has also shed light on human migration by examining the timing of the Bantu migration to southern Africa. The routes and events of this migration have been debated in both the fields of genetics and linguistics. Data from this study provided evidence to support that Bantu populations from Central West Africa likely migrated into modern Zambia before migrating to East and South Africa. This finding supports a theory that Bantu populations migrated into Central Africa at a later point in time (~2,000 years ago) than previously thought. Understanding the Bantu migration and other migrations can help define the demographic event of African genetic diversity. 

In terms of clinically important variants, the team studied HLA-B*570, a variant associated with an allergic reaction to the antiretroviral drug Abacavir. This variant was previously only found in North East African and Kenyan populations, as well as people of European and Asian Ancestry. Here, new data showed HLA-B*570 was present in other African populations such as Bantu populations from Zambia, Ugandan Nilo-Saharan, and Xhosa populations. The data are relevant to HIV patients of African descent who are at risk of an adverse reaction to Abacavir and may help inform better treatment options. 

This work also showcases infrastructure developed through the H3Africa program to enhance genomics research in African institutions. Large genomics studies like this require huge computing capacity, and initiatives such as H3Africa provide both infrastructure and skill development of local researchers to help support large-scale genomics on the continent. The H3Africa consortium will continue to use this infrastructure for further studies of human genetic variation and capitalize on the promise of genomics for better understanding health and disease. 

Watch a video on H3Africa researchers explaining findings for this study: https://www.youtube.com/watch?v=YU8ZoNp3rlc&feature=emb_title.
  
Read news articles about this work at: NIH Director's Blog, Nature, The Scientist.
 
Reference: 
High-depth African genomes inform human migration and health. Choudhury, Ananyo,Aron, Shaun,Botigué, Laura R,Sengupta, Dhriti,Botha, Gerrit,Bensellak, Taoufik,Wells, Gordon,Kumuthini, Judit,Shriner, Daniel,Fakim, Yasmina J,Ghoorah, Anisah W,Dareng, Eileen,Odia, Trust,Falola, Oluwadamilare,Adebiyi, Ezekiel,Hazelhurst, Scott,Mazandu, Gaston,Nyangiri, Oscar A,Mbiyavanga, Mamana,Benkahla. Nature.2020 Oct;586(7831):741-748
---
Scientists Discuss Recommendations for Returning Individual genetic research results in African genomic research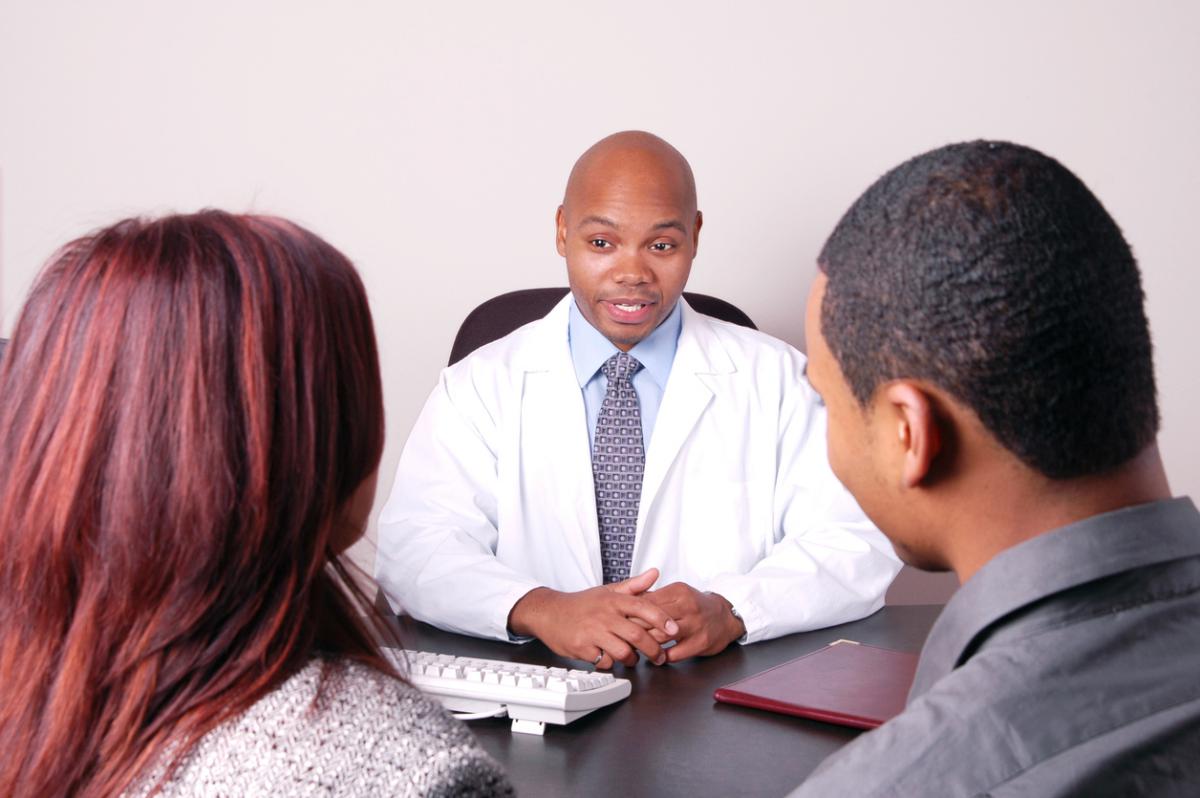 There is an ongoing discussion among the scientific community, policymakers, and research participants about how to return a finding concerning an individual research participant's health that was discovered in the course of conducting genetic research. 
In most African countries, where resources are limited, the option to return individual research results (IRRs) to research participants is not always feasible. Furthermore, African populations are more genetically diverse than other populations, and this diversity remains to be fully understood, which poses limitations on the identification of disease-related DNA changes that are more likely to be found in populations of African descent. 
In a commentary published in Nature Genetics, Human Heredity and Health in Africa (H3Africa) researchers discuss strategies and challenges that should be addressed to develop policies and practices for returning IRRs in Africa. The researchers propose that there is a need to develop a priority list of genes and mutations that are clinically relevant in African populations. For example, known mutations that cause Sickle Cell Disease, an inheritable disorder where red blood cells to have a distorted shape like a sickle or banana, should be considered a reportable finding in countries where the frequency of the disease is high, and genetic testing is not routinely performed. In some instances, providing an individual with this level of information could inform important personal decisions around marriage and reproduction. The team also proposed several ways to overcome challenges  around returning IRRs in Africa, such as increasing the number of healthcare workers with experience in medical genetics. The H3Africa Consortium, supported by the NIH Common Fund, is taking steps to help resolve this issue by offering basic genetic counseling training to nurses across the continent. This commentary adds to the conversation around guidelines for returning IRRs from genomics research and approaches to improve healthcare in Africa.  
 
Reference:
Returning incidental findings in African genomics research. Wonkam A, de Vries J. Nat Genet. 2019 Nov 25. doi: 10.1038/s41588-019-0542-4
---
Real-Time Virus Genetic Data Helped Nigeria Respond to a Lassa Fever Outbreak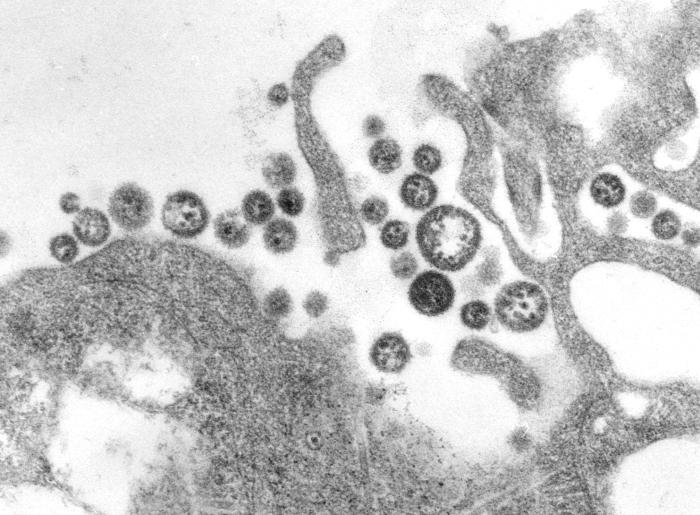 Lassa fever is an infectious disease that can cause life threatening hemorrhaging (bleeding) throughout the body. The fever is caused by Lassa virus, which is normally transmitted to humans through contact with food or household items contaminated with urine or feces from infected rodents. Lassa fever is commonly found in parts of West Africa including Sierra Leone, Liberia, and Nigeria.

Confirmed Lassa fever cases in Nigeria spiked over 2017 to 2018. The Nigeria Centre for Disease and Control (NCDC) had little information to explain the increase in cases, which complicated mounting an effective response. There was concern that a particularly infectious strain of the virus or human-to-human transmission of the disease may have caused the spike in cases. This concern led a team of researchers, including members of the NIH Common Fund-supported Human Heredity and Health in Africa (H3Africa) program, to conduct a genetic analysis of viruses in samples collected from Lassa-infected patients. Their results showed that the increase in cases was not due to a single virus strain or to human-to-human transmission. Instead, the virus genetic make-up from the 2018 season was consistent with a diverse range of virus strains previously observed in the rodent population in Nigeria. This means that people were still getting Lassa virus by contact with rodent droppings. Additionally, genetic differences in the virus differed by geographic region, and indicated that natural barriers to rodent movement, like rivers, helped prevent spread of the disease. The researchers reported their findings to the NCDC and other public health officials in real time to help respond to the high number of Lassa fever cases in Nigeria. 
Furthermore, this study is a great example of how modern research approaches can impact genomic research and public health in Africa. The findings from this study have the potential to improve the health of African populations. 
 
Reference:
Genomic Analysis of Lassa Virus during an Increase in Cases in Nigeria in 2018.
Siddle KJ, Eromon P, Barnes KG, Mehta S, Oguzie JU, Odia I, Schaffner SF, Winnicki SM, Shah RR, Qu J, Wohl S, Brehio P, Iruolagbe C, Aiyepada J, Uyigue E, Akhilomen P, Okonofua G, Ye S, Kayode T, Ajogbasile F, Uwanibe J, Gaye A, Momoh M, Chak B, Kotliar D, Carter A, Gladden-Young A, Freije CA, Omoregie O, Osiemi B, Muoebonam EB, Airende M, Enigbe R, Ebo B, Nosamiefan I, Oluniyi P, Nekoui M, Ogbaini-Emovon E, Garry RF, Andersen KG, Park DJ, Yozwiak NL, Akpede G, Ihekweazu C, Tomori O, Okogbenin S, Folarin OA, Okokhere PO, MacInnis BL, Sabeti PC, Happi CT. N Engl J Med. 2018 Oct 17.
Photo: This transmission electron microscopic (TEM) image depicted numbers of Lassa virus virions adjacent to some cell debris by
C. S. Goldsmith
---
H3Africa_Highlights
Medical Education Partnership Initiative (MEPI) Program Highlights
Formation of the African Forum Research and Education in Health Organization
The NIH Common Fund's Medical Education Partnership Initiative's (MEPI) goals are to improve healthcare in Africa by strengthening in-country medical education systems; and building clinical and research capacity in Africa. In a recent article, authors described how MEPI's key achievements helped launch the African Forum Research and Education in Health (AFREhealth). This organization aims to improve health professionals' education and research capacity in Africa, which will improve health outcomes and reduce health disparities among African countries. MEPI has inspired the development of AFREhealth by increasing the capacity of better trained doctors, creating an in-country shared research resources and experiences, and promoting retention of medical students and faculty at African institutions. Also, MEPI established research support centers that facilitated training in grant writing, scientific writing, and research administration; which help to build a sustainable research environment. These initiatives give organizations such as AFREhealth an opportunity to leverage MEPI's efforts by expanding research collaborations and joint learning in African countries. AFREhealth will contribute to increasing the numbers and quality of health care professionals as they work to address Africa's key health priorities including Tuberculosis, HIV, and Malaria. 

Reference:
Medical Education Partnership Initiative gives birth to AFREhealth. The Lancet Global Health. Volume 5, No. 10, e965–e966, October 2017. 
---
MEPI_highlights
Household Air Pollution Investigation Network (HAPIN) Program Highlights
The Implementation Science Network (ISN) recently funded three proposals supporting research, evaluation and Implementation Science approaches for adoption and sustained use of clean cooking technologies in Low and Middle Income Countries. More information on the ISN and the funded proposals.
Awards from the first funding opportunity for the HAPIN initiative, the Household Air Pollution (HAP) Health Outcomes Trial, will be announced in September – October 2016. The HAP Health Outcomes Trial sought applications from institutions/organizations to conduct a clinical trial across three or more Low and Middle Income Country settings to test improved stove and fuel interventions on health outcomes in exposed populations and to establish a biomarker center for the development and validation of clinical, physiological, chemical, biochemical and/or microbiological markers of exposure and pathophysiological responses to household air pollution.
HAPIN_highlights
This page last reviewed on February 15, 2023
Connect with the NIH Common Fund